Services to Captivate, Convert & Create Awareness
CopyBard Communications: Expert content creation and copywriting that drives results
Look to CopyBard for an extensive range of communications, copywriting and editing services
Online
• Websites
• Social campaigns
• E-campaigns
• Newsletters
• Social media blogs
• Testimonials
• Posts
Public Relations
• Media releases
• Articles
• Bios
• Case studies/testimonials
• Ghost writing
• Speech and presentation writing
Sales and Marketing Communications
• Brochures/sell sheets
• Sales letters
• Email campaigns
• PowerPoint presentations
• Ads
• Case studies
• RFPs
• Reports
• Newsletters
• Whitepapers/reports
General Editing
• Proofreading
• Copy editing
• Formatting
Branding/Creative concepts
• Creative idea generation
• Taglines
• Integrated, concept-driven
campaigns
• New product/service/
company name generation
Social media and video
• Video
• Radio and TV scripts
• Blogs
• Bios
• Social posts
"I have hired Laura (CopyBard) on multiple occasions to complete important and very time sensitive assignments for our national marketing team on behalf of a very respected corporate brand. She has always delivered and always impressed. I highly recommend her services."
Andrew Horton, Director of Marketing
Ceridian Solutions Canada
SPECIAL Packages
Outsourced Communications Consultant Services
Not enough good writers in-house? Or, none at all? A contracted arrangement with a senior-level communicator can mean stronger marketing, more exposure—and messaging that is accurate, on-target and positioned to drive results.
Why sign on with the big, pricey marketing agencies and get copy written by a junior? Working with a top independent like CopyBard brings you flexibility, professionalism and frankly, 'more bang for your communications buck'.
Lock in and let CopyBard help you:
Expertly plan, guide and implement your communications campaigns
Create, transform and edit a wide range of deadline-sensitive materials
Drive your company forward with a united voice and strong messaging
Save 20-30% with rates lower than those on a one-off writing project basis.
The Sonnet
Up to 1200 words of copy, a month
(minimum 3 months)
$995 a month 
Up to $250 monthly savings
The Folio
2000-2500 words of copy, per month
(minimum 3 months)
$1495 a month 
Up to $500 monthly savings
The Sonnet

$995 per month for up to 1200 words, which equals be: 

The Folio

$1495 per month for 2000-2500 words which could be:

2-3 blogs/articles, or
2 PowerPoint, or Presentations (10 slides), or
2 pages of web content, or
3 emails, or
2 double-sided flyers, or
3 case studies, or
4 bios/profiles, or
Copyediting up to 3000 words

4-5 blogs/articles, or
3 PowerPoint, or Presentations
3-4 pages of web content, or
4 emails, or
4 double sided flyers, or
5-6 case studies, or
6 bios/profiles, or
One 5-7 page whitepaper report, or
Copyediting up to 4000 words

Or Mix and match to reach the word count, "as you like it"
Contact me now – and find out if this might
be the solution for you.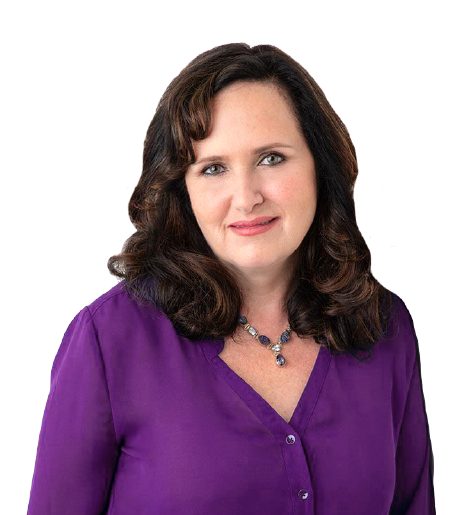 Web Content Writing with WOW
Planning a new website or refreshing your current one? Look to a writer that can craft strong professional content that helps your brand shine, your credibility soar – and your sales flourish.
From strategic direction to advice on Google best business practices and SEO, I provide a great deal more than words for web. Tap into my decades of experience writing top-flight websites.
Choose from one of these three levels:
Midsummer Night's Dream
Two magically persuasive web pages that will cast a spell over visitors, make your core messages pop, and lend dynamism to your website.
from $995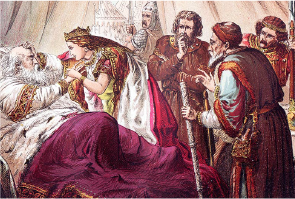 King Lear
Rage, blow and crack open your market with a complete content writing package for longer, more complicated websites. Strike a regal online presence with up to 15 pages of targeted, professionally- written copy.
from $3150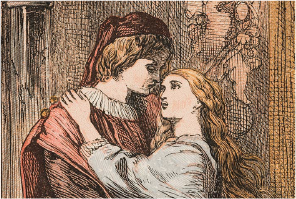 Romeo and Juliet

Fall in love with superlative, heart-pumping content for your website. Up to five key pages of passionate, on-point copy … designed to make you irresistible to your clients.
from $2150
In-depth, senior-level consulting: I interview you to understand your markets, services and products — and guide/crystalize your messaging
Competitive research: an analysis of competitors' websites & branding to glean best ideas and practices — and pinpoint your market strengths.
Liaison with your web team on the wireframe and content
Search Engine Optimization Writing: including creating titles and metas (where requested, and where SEO direction provided)
Engaging, persuasive copy that gets your best prospects clicking
Two rounds of revisions
"The Tempest" Lightening-Fast Editing Services
Refine and perfect that content piece or article before it goes live. Let me chisel away any imperfections, correct errors – and let your piece shine brighter- with quick turnaround!
.50 CENTS A  WORD
(For example, 1000-word article = $500)